Our top 10 urban arts districts for stylish photoshoots
Spark your creativity in one of these bohemian neighborhoods...
What features make an incredible city arts district…
Revitalized urban spaces? 
Murals by local artists? 
Bohemian streets with characterful shop fronts? 
No two of the arts district locations we offer are the same, but they all celebrate the creative spirit of their communities. And they all offer drool worthy backgrounds for professional photoshoots! 
Whether you're looking for a personal branding session, a fun setting for your engagement photos, or fresh headshots of your corporate team - we have you covered for artsy backdrops that show off your style! 
Here are our ten favorite urban arts districts. Which ones do you love?
Where bohemian chic meets opulent glamor. The architecture in NYC's Soho neighborhood is incredible and beautifully maintained. Not to mention, with the cobblestone streets, murals, graffiti, and people watching… it's like you're on the set of a movie! This location is perfect for those who like their big city vibes a little more elevated.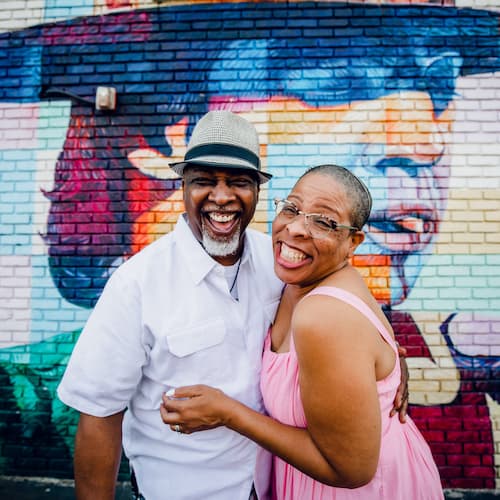 Texas has INCREDIBLE arts districts. They're so great, we included three of them on this list! And what's not to love about Deep Ellum in Dallas? It's the live music capital of North Texas and has an inviting mix of street murals, quirky art galleries, and revitalized warehouses. After your photo session you can even catch some live music or experimental theater. This is a true gem!
South Congress was made to be photographed. It's full of hip boutiques, Insta-worthy murals, and features a postcard view of the Texas State Capitol. This location is really popular for both dating profile pics and romantic engagement photo sessions. We're not going to say South Congress is a matchmaker…but there is the famous "I love you so much…" mural, so… ;-)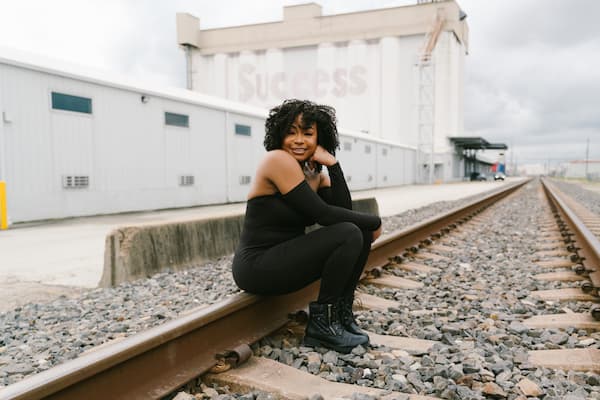 This creative community in the heart of Houston's First Ward is a complex of artist's studios, restaurants, and shops inside warehouses - and is surrounded by a working railyard. Over 20+ trains change the landscape throughout the course of a day. We particularly love it when sessions make use of the tracks - the photos feel super contemporary but also have a timeless quality. It's dreamy!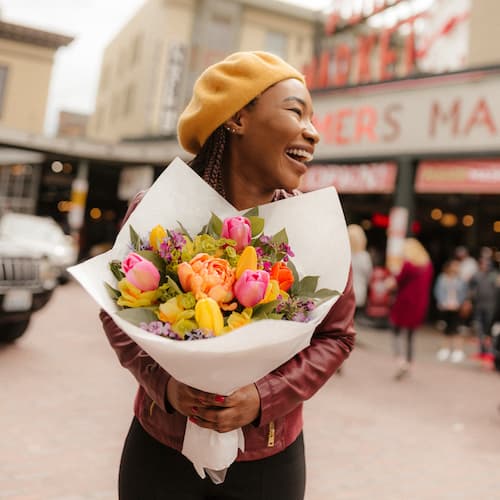 Seattle's world famous market is a magical backdrop for photos. Whether you're visiting from out of town or are a local, there is something for everyone. Some prefer the street art and gum wall, others like to focus on the cobblestones and architecture - but pretty much everyone makes a stop at the view of the ferris wheel in the harbor. It's like a little black dress that goes with everything: family photos, pet photoshoots - you name it!
What happens in Vegas stays in Vegas…unless you photograph it and share the evidence! We love the weird and wonderful art in Downtown Vegas. It changes all the time and has featured everything from stacked shipping containers to car sculptures. It may be a surprise what will be there on the date of your session, but we can guarantee it'll be fun, funky, and fabulous.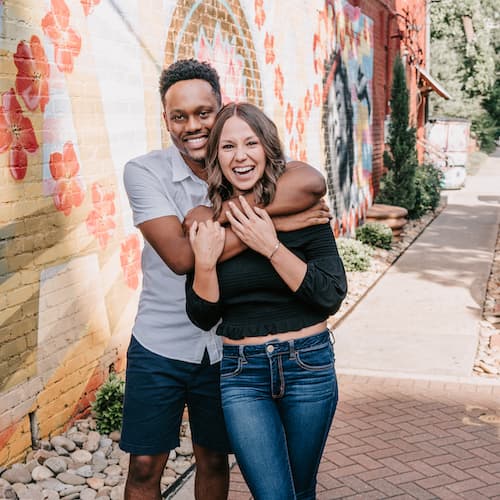 NoDa is Charlotte's historic arts and entertainment district. It strikes a nice balance between bold street art and a down-home feel. This is one of our most popular locations in Charlotte, and is another of our "Little Black Dress" locations. Murals, cute coffee shops and vintage signage - It's popular year-round for every type of photo shoot we offer. 
Home to the famous "I believe in Nashville" mural, 12 South is a leafy residential neighborhood with quirky boutiques and music shops. While most of our clients prefer to use the many walls of street art for backgrounds, in the fall the leaves change and the trees become the focal point. This location is perfect for family holiday photos because you can capture a mixture of urban and nature-forward looks. With a quick shirt change or two, it can even look like you and your loved ones had multiple sessions on different days - it makes a great variety on your holiday cards!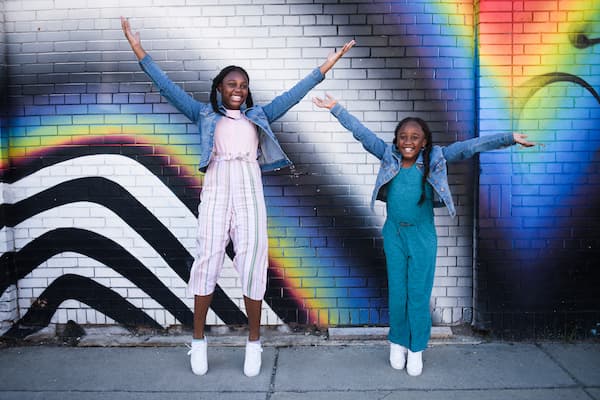 The super cool open air Eastern Market in Detroit dates back to the 19th century. Today's vendors sell everything from tacos to jewelry surrounded by gorgeous architecture with a bunch of stylish murals thrown into the mix. If you book your session before 4pm, you'll be the bustle of the market as part of your backdrop. After 4, the market clears out and you can enjoy having the nearly empty interior to yourself!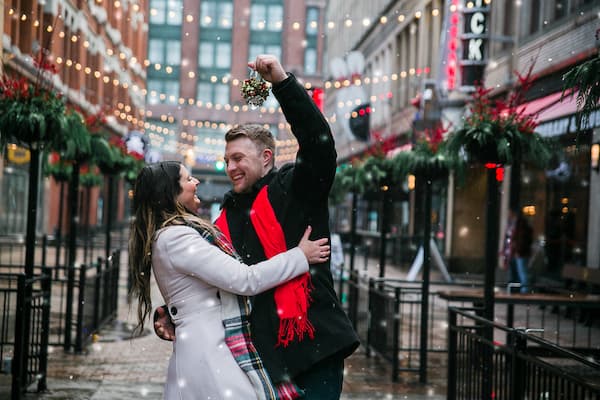 Redeveloped decades ago into a pedestrian friendly street filled with shops, entertainment venues, and to-die for apartments, East 4th Street is one of the most popular places in Cleveland. We love that its clean lines and polished facades manage to look pristine without feeling corporate. Instead, it feels laid back, arty, and fun!
Art is for everyone!
If you're in the market for a unique location for your photoshoot that really highlights your personality, look no further than one of these amazing urban arts districts. We offer free photo sessions every weekend and would love to show off the best of what your city has to offer!
Fancy a different vibe for your photos? Check out these recent rundowns of other location types:
---
Shoott is an AAPI female-run photography startup operating in 60 cities across the US! A company by creatives for creatives, our business model strives to make professional portrait photography more accessible by improving the gig economy for freelance photographers! Want to know how our local, free session model works? Click here...
---