Creative Ideas for your Engagement Photos
Location, outfit and posing suggestions for your romantic photoshoot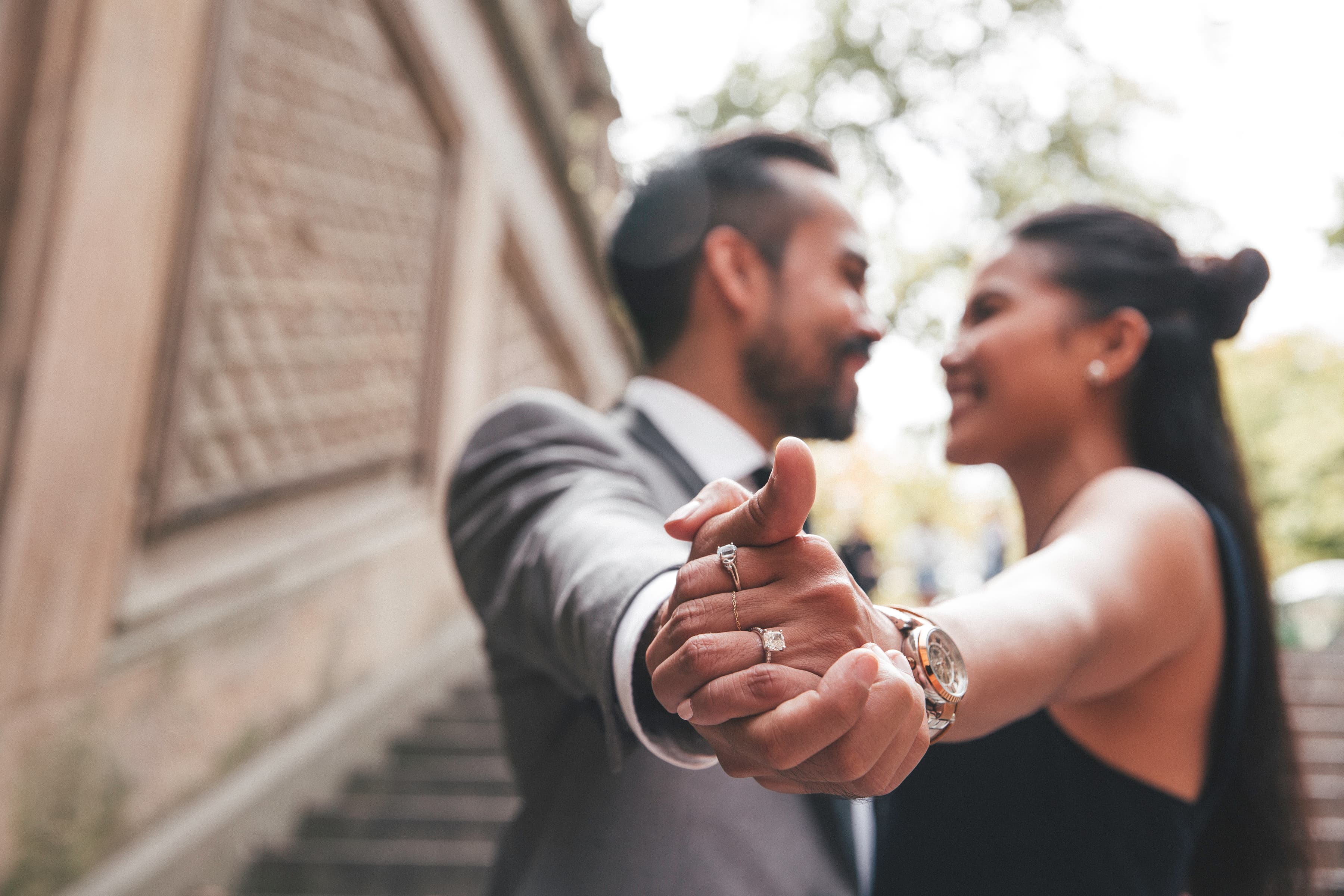 You and your partner have made the decision to get married - now you need to tell the world! But, how do you want to share the news? Booking a professional photographer to capture the moment so that you can share it with loved ones is a must. After all, these are photos that you and your family will want to look back on for many years to come. You could also re-use the images for your Save the Date cards or even view the session as a practice run to vet a potential wedding photographer!
The "Vibe"
The first thing you will want to decide is the style or "vibe" of your engagement session. Do you want elegant and romantic, epic and dramatic or fun and goofy? It ultimately comes down to who you and your fiancé are as a duo. Figuring out your personality as a couple will help you make decisions about everything else - from where to conduct the shoot to what you want to wear and the poses you want to try!
Pro-tip: If you're not sure what your vibe is, have a look at Shoott's Pinterest Engagement mood boards for inspo! Take note of photos you and your partner like (and the ones you don't) to get a sense of what you both want from the session.
The Venue
The perfect engagement photoshoot hinges on one thing: Location, Location, Location! Where you choose to shoot will fundamentally affect the story your photos tell the viewer. Again, making this decision is largely about who you are and how you identify together - are you more of an urban, chic couple or are you more drawn to nature and the open trail? Whoever you are, here are some venue ideas to consider:
Woodland walkers: If you want a more reflective and intimate shoot, a forest location (like Redwood Grove in SF Bay) could be perfect. Stolen kisses between the trees or wandering away down a quiet pathway - dreamy! 

City slickers: Downtown city locations can be stylish and exciting backdrops for engagement photos - the architecture of city hall or the bright lights of Times Square could be perfect for a glamorous, trendy pair. 

Beach romance: If you love the ocean and the breeze in your hair, a beach location could be the right spot for you! Engagement shoots at the beach can be playful and silly (piggybacks in the shallows) or classy and graceful (handheld stroll by the cliffs). 

Your favorite place: Finding somewhere personally meaningful to you and your fiancé could be the perfect spot for your engagement pics - maybe it's the local bar where you met or the stadium of your favorite sports team
The Time
While you're thinking about the venue, also consider what time of day your photoshoot should be! If your session is outdoors, the time you choose will hugely influence the light conditions in your photos. Check out our recent blog about when to book your session to help you make that choice! 
The Outfits
What you wear is dependent on where you decide to do the photoshoot! For example, if you are shooting somewhere with lots of trees and foliage, you will want to wear something to contrast with all that green (blues or yellows, maybe). If the background is the grand facade of an old hotel, your clothing should be more elegant and formal to complement that aesthetic. Consider these questions when choosing your wardrobe:
What story does this location tell and how can our clothes match that?

What colors will stand out from this background, without clashing?

How do my clothes look next to my partner's?
A note on coordination: in general, we advise that you and your fiancé find wardrobe options that complement each other without being an exact match. Wearing the same color or pattern as your partner can make you blend into each other in the photo and could potentially come off as a little tacky. That said, if you have found an amazing set of His & Hers that you just know will work for you - go for it!
The Poses
Your photographer will bring a ton of posing ideas with them, so don't feel like you have to do all that work yourself. However, doing some research and looking at options to see what you like will help you feel comfortable and will help the photographer to understand what you are looking for from your photos. Here are a few of our top engagement poses:
The Proposal: Whether you choose to surprise your fiancé during the actual shoot or just want to recreate the moment for the camera, it hardly matters. The latter requires a little bit of acting as you "realize" what they are doing down on one knee. Very easy: put your hands to your mouth, eyebrows raised, breathe in quickly - OMG! This pose is the one your friends and family want to see - don't skip it!

Just Hands in Focus: Usually shot from below, this classic pose features you and your fiancé's hands intertwined and focuses on the ring, with your faces dreamily blurred in the background. The effect is dramatic and intimate. 

Foreheads Touching: A shared, private moment between the two of you. Your heads together, signaling the trust you have for each other, either looking into each others' eyes or looking down contemplating your future together. Bonus points if you manage to make each other laugh!

Kiss Behind a Wide-brimmed Hat: This pose is particularly popular in states with a history of cowboys and country music! Hold the hat between you and the camera, hiding the you and your partner's secret kiss - this is a very cute pose. Substitute the hat for a paper fan, parasol, or bouquet of flowers if you're fancy!

Dance: Spinning and dancing in front of the camera may feel a little silly in the moment, but the movement will loosen you up and lead to a variety of beautiful options. You can go into a dip or let your partner lift you up. The photos you create will be dynamic, fun and spontaneous!
The Props
There are a bunch of prop options that can jazz up your engagement photoshoot (and give you something to do with your hands)! These are our current favorites:
The Ring: This should be a no-brainer, but we'd be remiss not to mention it! Don't forget to bring your engagement ring! Your photographer will incorporate it throughout the shoot - detail shots of your hands together, or gently resting on your partner's shoulder. This is an important symbol of your engagement and your commitment to each other. 

Champagne: Bring a bottle of fizz with you to celebrate - you could gently pour each other a glass, or shake up the bottle and let it explode! 

Sparklers: If your photoshoot is near sunset you can light sparklers. These create exciting photos and the warm light they provide could highlight a kiss or a moment between you and your partner.

A Blanket: If the weather is a bit cooler, you can wrap yourselves together in a knitted blanket creating a cosy, private moment between you.

Signs: There are a ton of engagement sign options you can find on Etsy or similar websites. We would advise against anything with too many words, as this tends to distract from the photo itself. A sign with the date of your upcoming wedding or just your names can be sweet, though.

A Selfie: What about a photo of a photo (is that too meta?) - get your photographer to capture your phone's screen as you take a selfie. This may not be your vibe, but it could be a cute, playful moment.  

A Puppy: As if you and your fiancé weren't adorable enough, you just had to bring your labradoodle puppy too! Featuring your pet in your photoshoot can be a lovely way to show that your marriage will also be the beginning of your family. Get some shots of you and your partner snuggling with Fido or playing in the sand with Bruiser. 
The Tea
In summary, there are many elements that make up a successful engagement photoshoot. You do not have to plan everything - spontaneity is helpful too - but having some ideas of where, when and what will help you make choices that feel right for you as a couple. 
Book your free engagement photo session with one of Shoott's local photographers!
---
Shoott is an AAPI female-run photography startup operating in 60 cities across the US! A company by creatives for creatives, our business model strives to make professional portrait photography more accessible by improving the gig economy for freelance photographers! Want to know how our local, free session model works? Click here...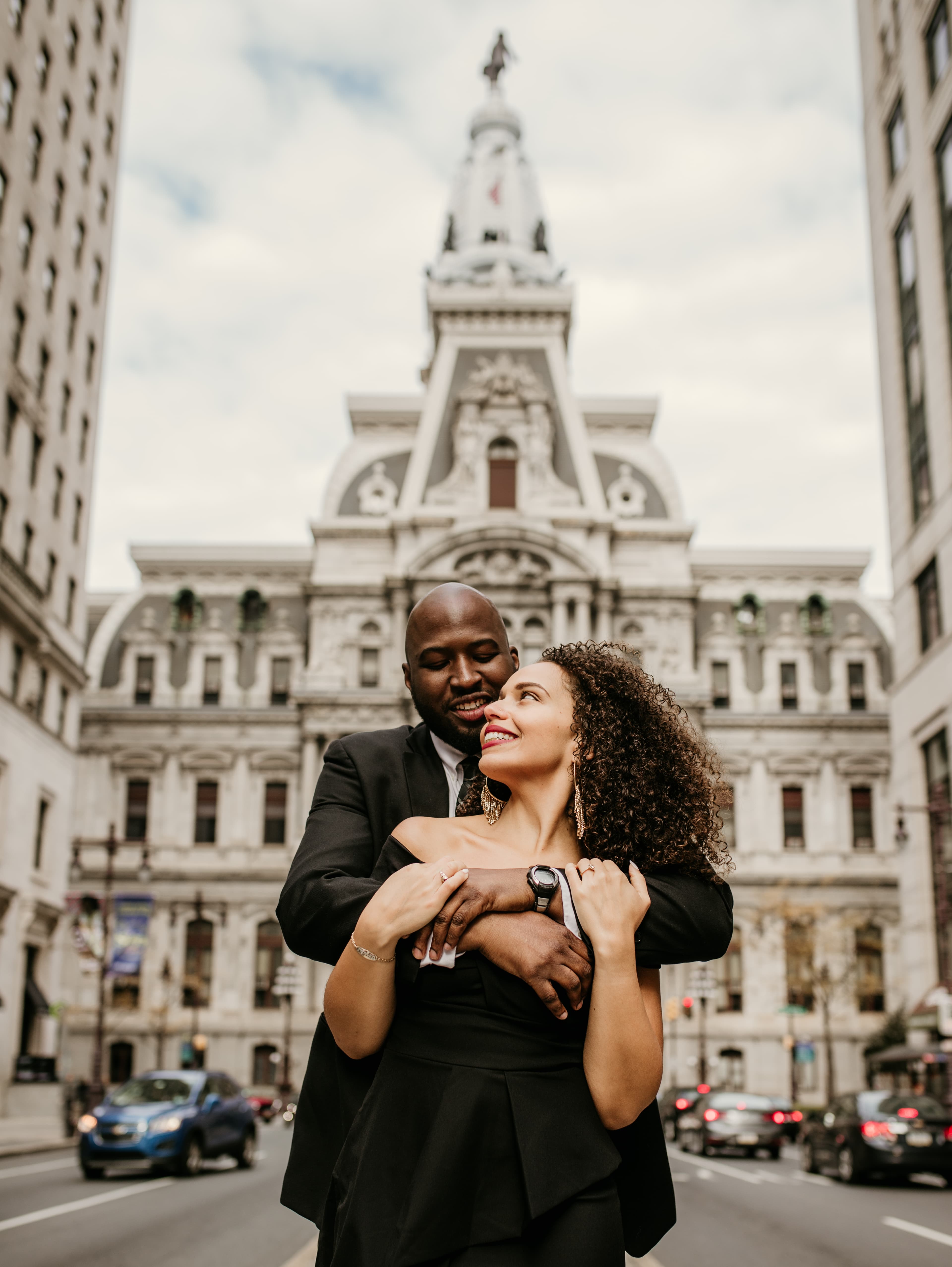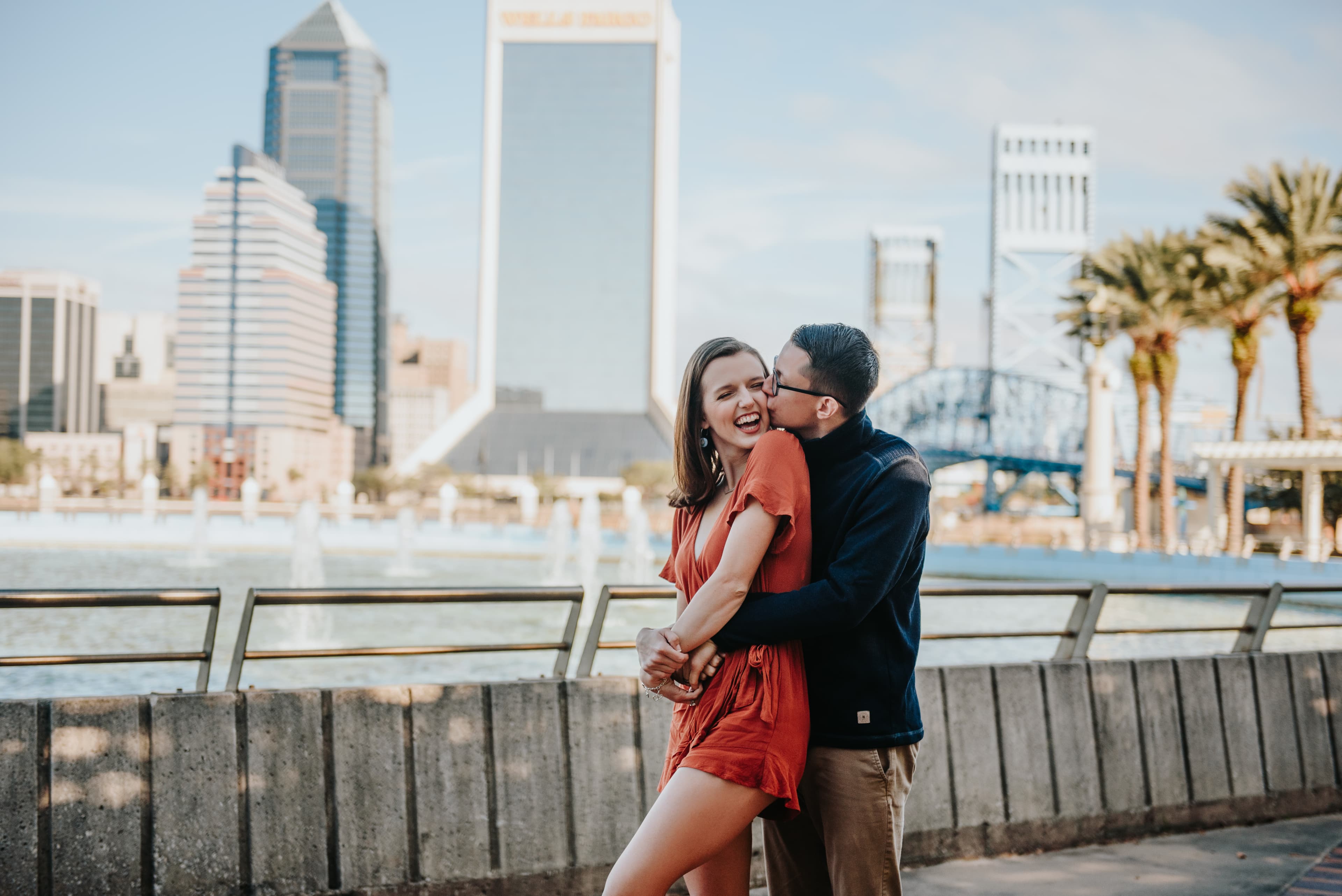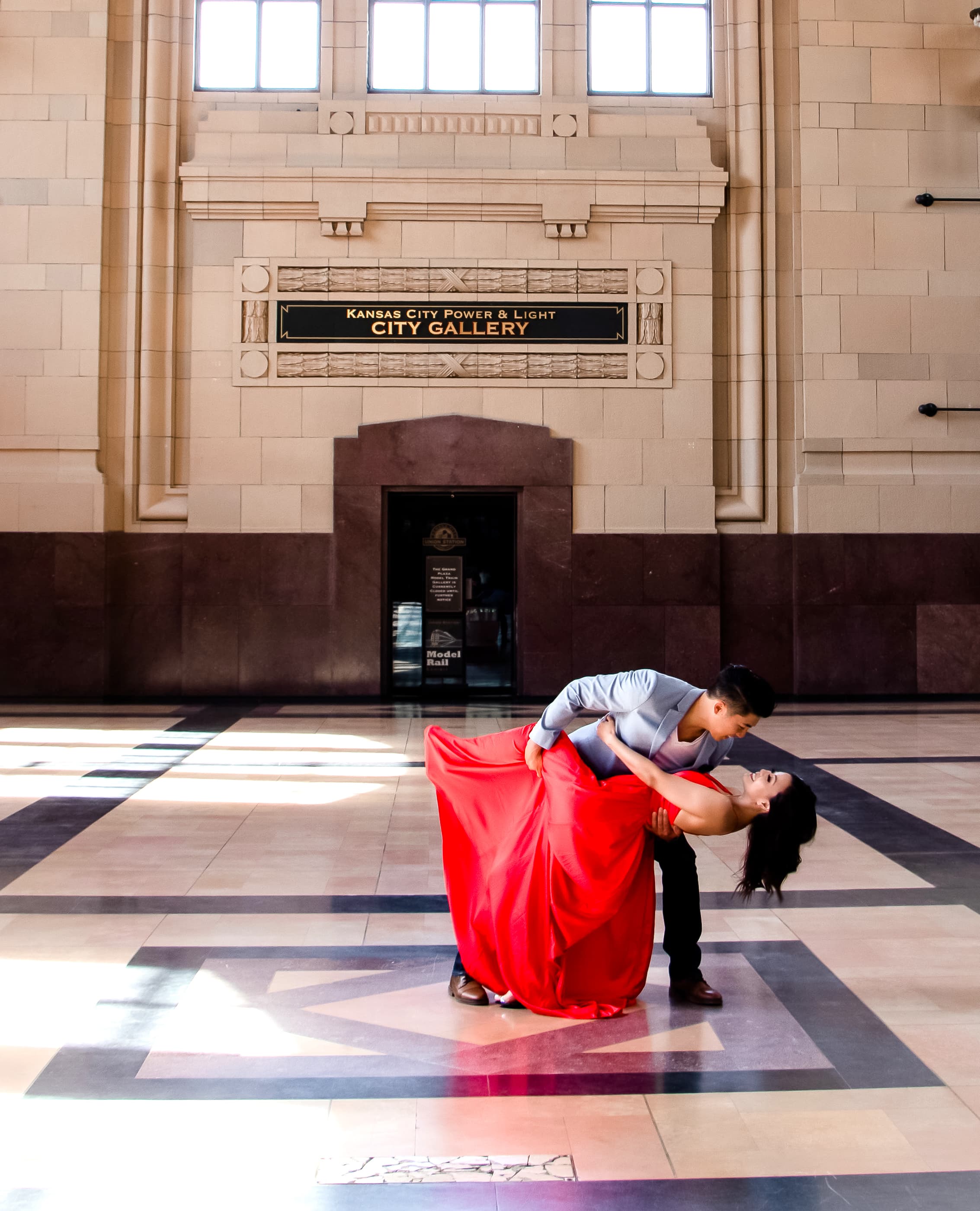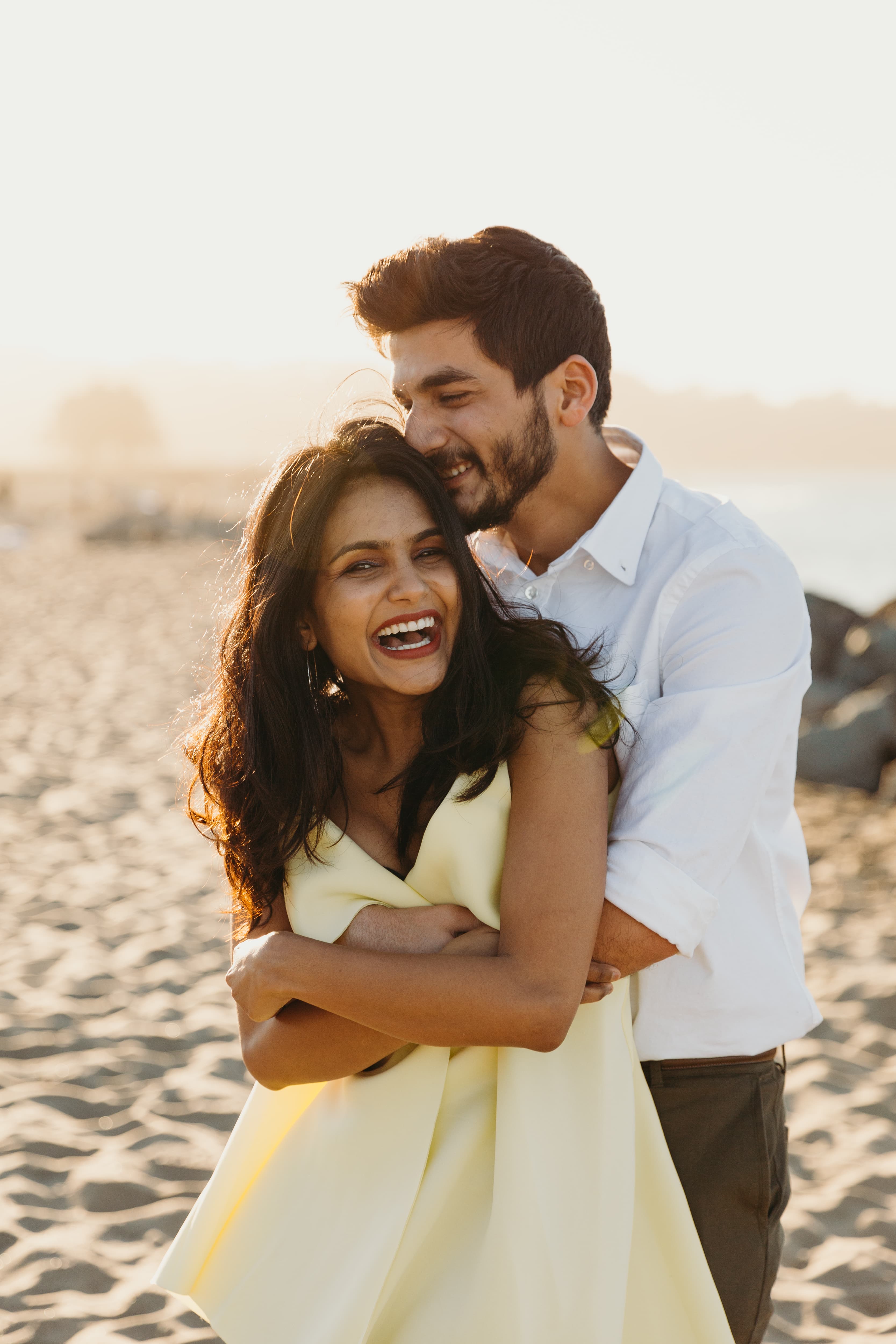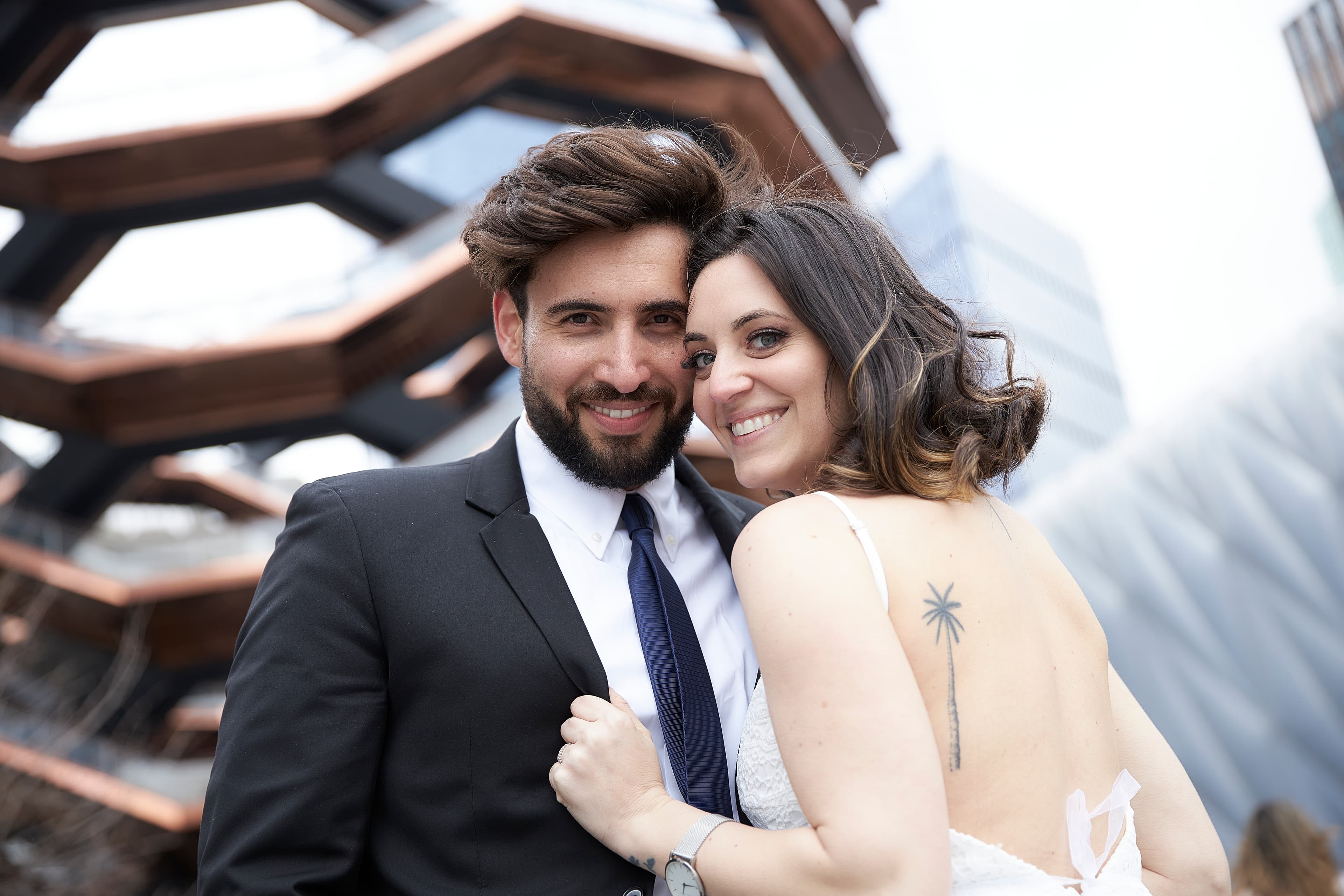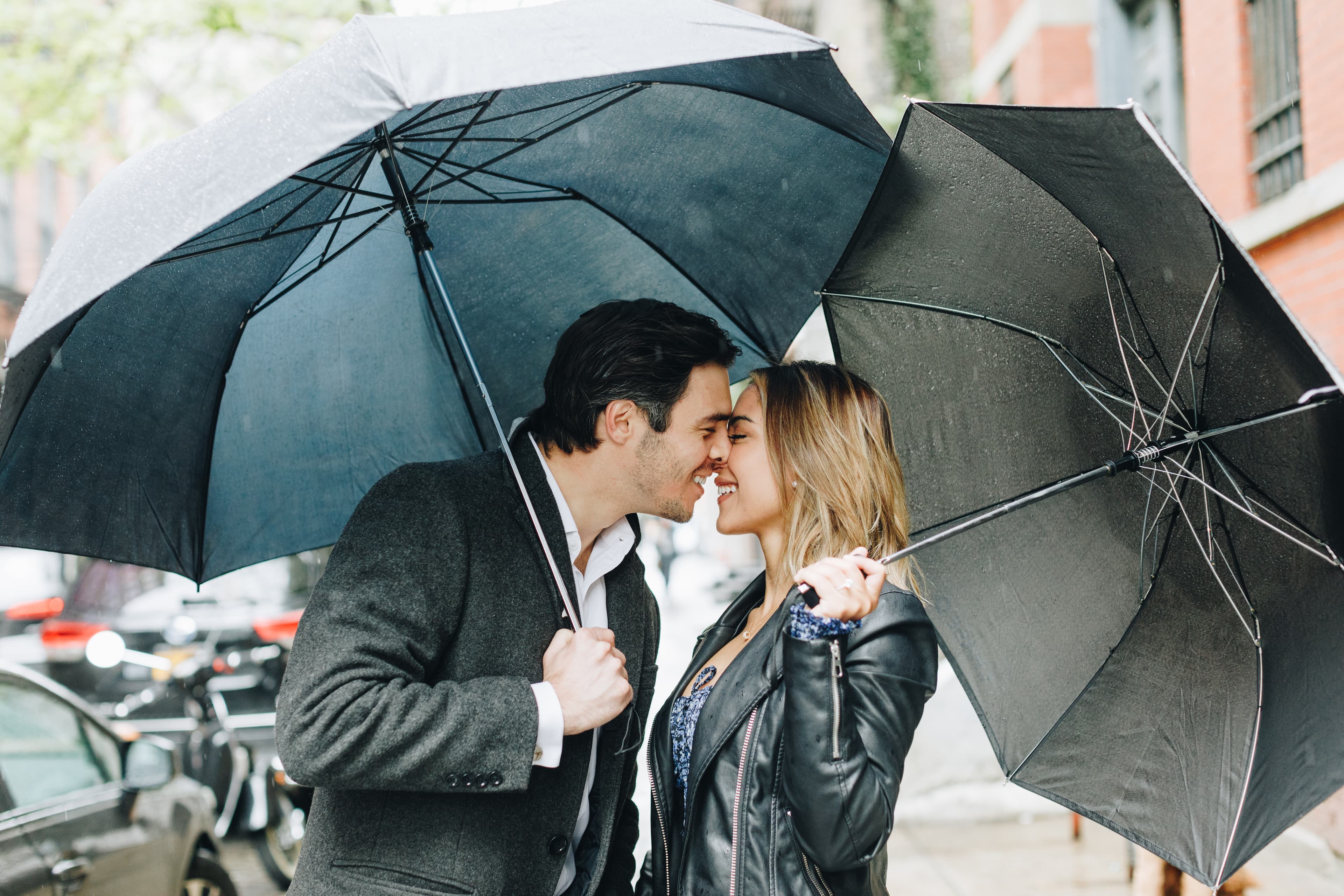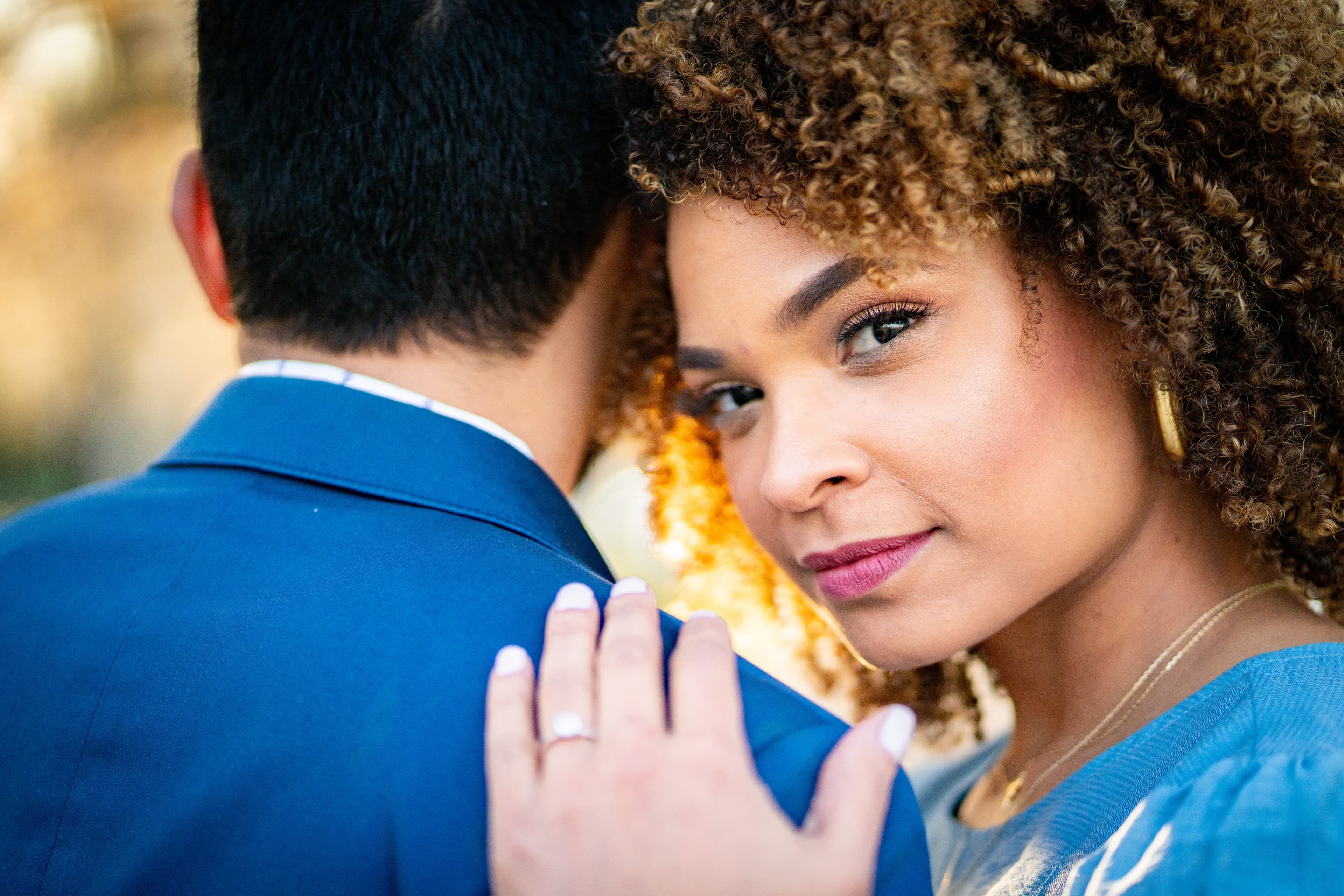 ---