Posing for solo photo shoots
Our insider tips to get stunning photos every time
By Jennifer Tsay, Cofounder & CEO
Mon, May 2 2022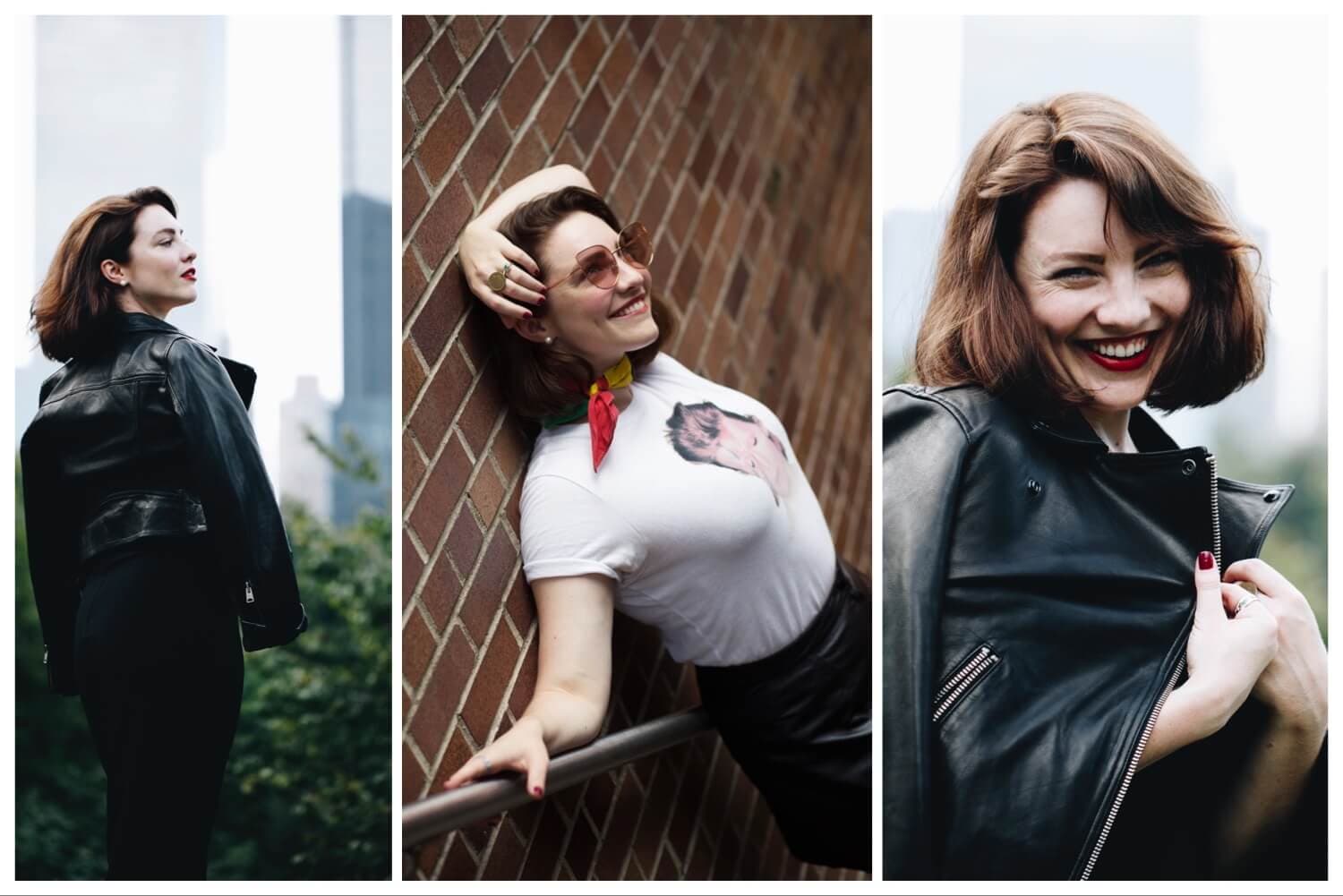 Flyin' solo
A portrait session alone can be overwhelming. "What do I do with my hands/body/face????" Our photographers are seasoned pros at capturing your essence and your best angles to get the perfect shot. But for those of you who'd like a few more pointers, we've got some tips on posing for your solo photoshoot!
Before your session
Think about your goals: what are the photos for? What are you trying to convey? Are there any example photos you love?
Prepare an outfit that reflects your goals while making you feel comfortable and confident. Test run elements in front of a mirror. Walk around a little in your outfit(s). Still feel good? If not, maybe switch it up. We also encourage bringing other clothing and accessory options to play with to get the most out of your session.
Shoott Pro-tip: To rock heels or other less-than-comfy shoes, bring a pair of flats to get you through your session in a pain-free way.
At Your Session
We recommend showing up slightly early to avoid being rushed, stressed, or sweaty. Communicate your goals with your photographer so they can help you achieve your vision.
Overall, the key is to be comfortable and confident in your body. Some tips to keep in mind:
Angles are your friend
Angles are created from two sources: the camera and your body.
For the camera, think horizontal plane options (it can capture you head-on or from the side or from a 3/4 angle) as well as vertical plane options (photographer can work from above or below you for different perspectives).
For your body, work with your hand on your hip, lean on a wall, walk in a cross-cross fashion towards camera, squat, put a slight bend in your knee, anything to avoid looking stick-straight and frozen. This is a collaboration between you and your photographer to get the options you're interested in capturing.
Stay moving
Small, continuous, incremental movements help give the camera options. Change your body position, switch up your arms (folded, hand on chin, arms overhead), tilt your head (chin down, chin up, head to one side), walk, skip, twirl... the options are endless!
Thoughts matter
Your thoughts often show up directly on camera so focus on memories or thoughts that you'd like to convey. When was the last time you felt joy? Can you recall a time you felt confident or fierce? Think a moment you felt vulnerable or when you held a puppy or whatever else your heart desires.
Breathe and have fun!
Don't stay completely in your head! Tips are just tips - do what makes you feel good and have fun because having fun creates organic photos filled with your unique personality.
Shoott Pro-tips:
For posture: Posture can make or break a portrait and lots of folks store tension in their neck area and/or slouch (particularly those of us at a desk all day). Think about creating length in your neck and pushing your shoulders down/back - it will transform the way you look! Practice in a mirror to see and feel the difference; this is hands-down our top tip.

For smiling: Want to look natural and joyful? Fake laugh - it feels silly but often fake laughs lead to genuine laughs, which creates beautiful and organic portraits.

For lengthening legs: Ask any dancer - sitting, jumping or walking, point your toe whenever you can for immediate length!

For hands in pockets: Pockets are a great place to put your hands - just make sure you keep a thumb out so it's clear you have hands (trust us on this one).
After your session
In 3-5 business days post session, you'll receive your gallery of 40+ photos. If you're having trouble choosing, you'll be able to share your gallery with friends and family so they can mark their favorites.
Shoott Pro-tip: Or, feel free to just buy your whole gallery - we won't be mad and you'll be getting amazing value ;)
---
For other resources and examples on posing: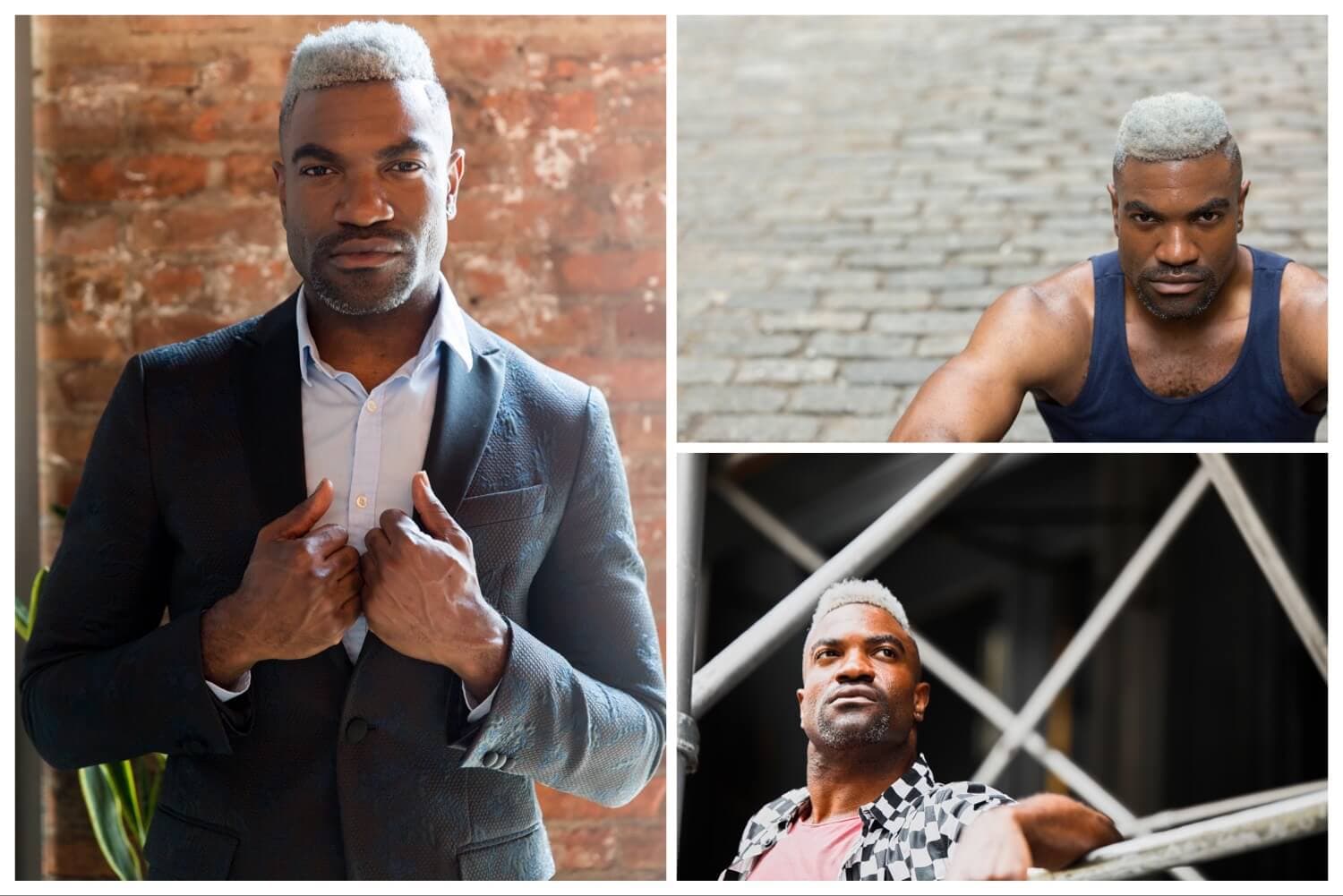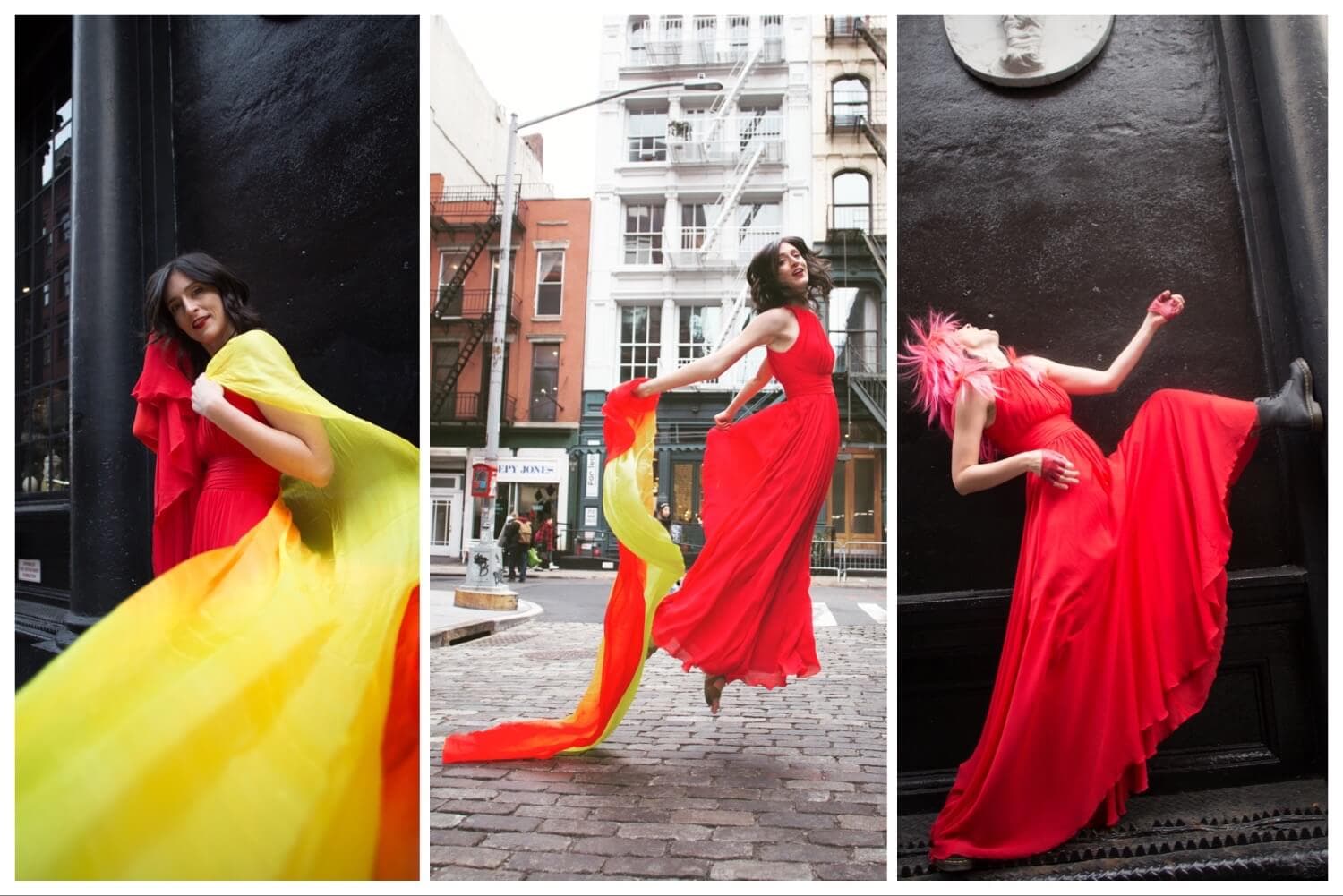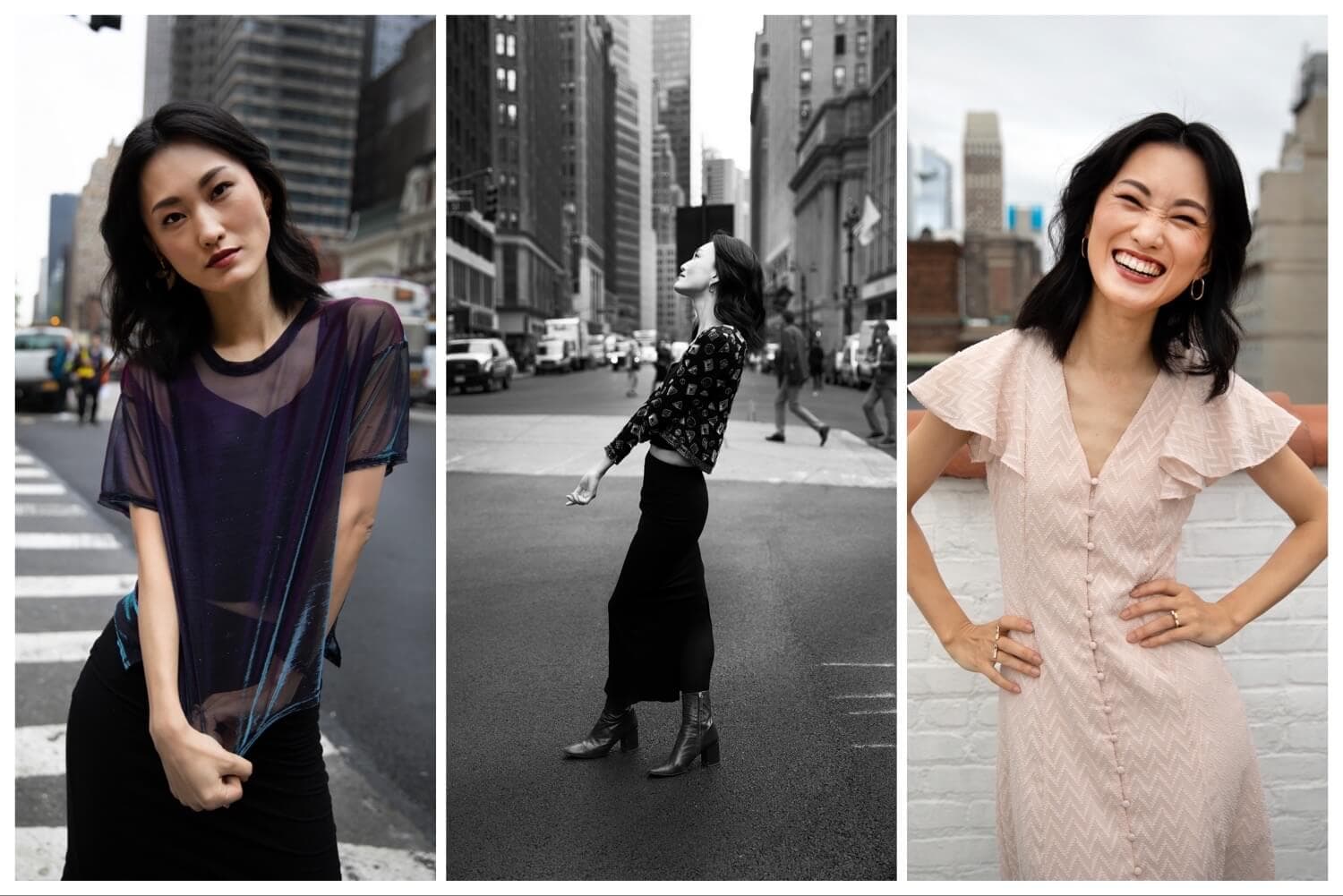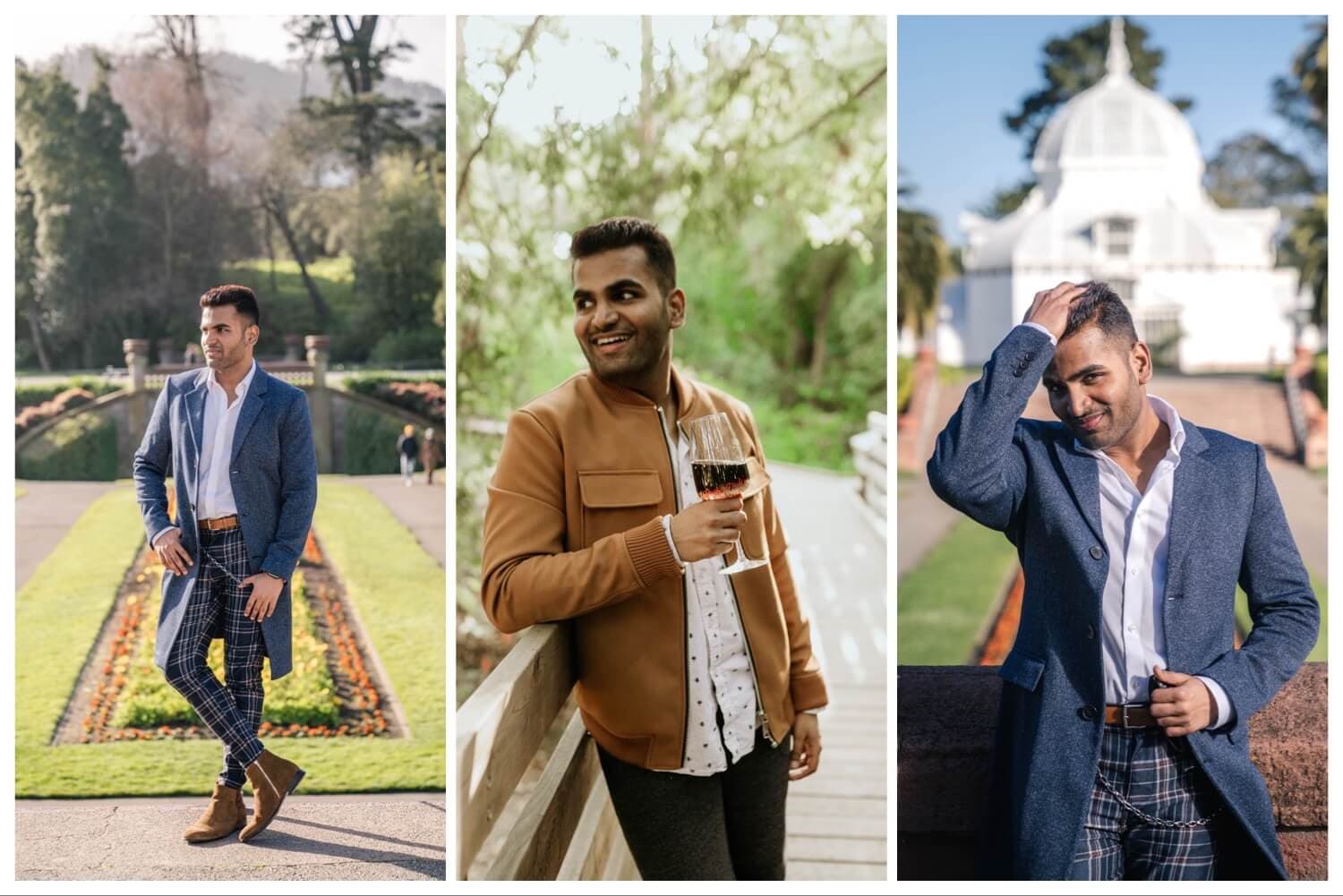 ---