How to Choose, Frame, and Hang Family Photos in Your Home with Style
Transform your cherished memories into stunning wall art with our foolproof guide to framing and displaying family photos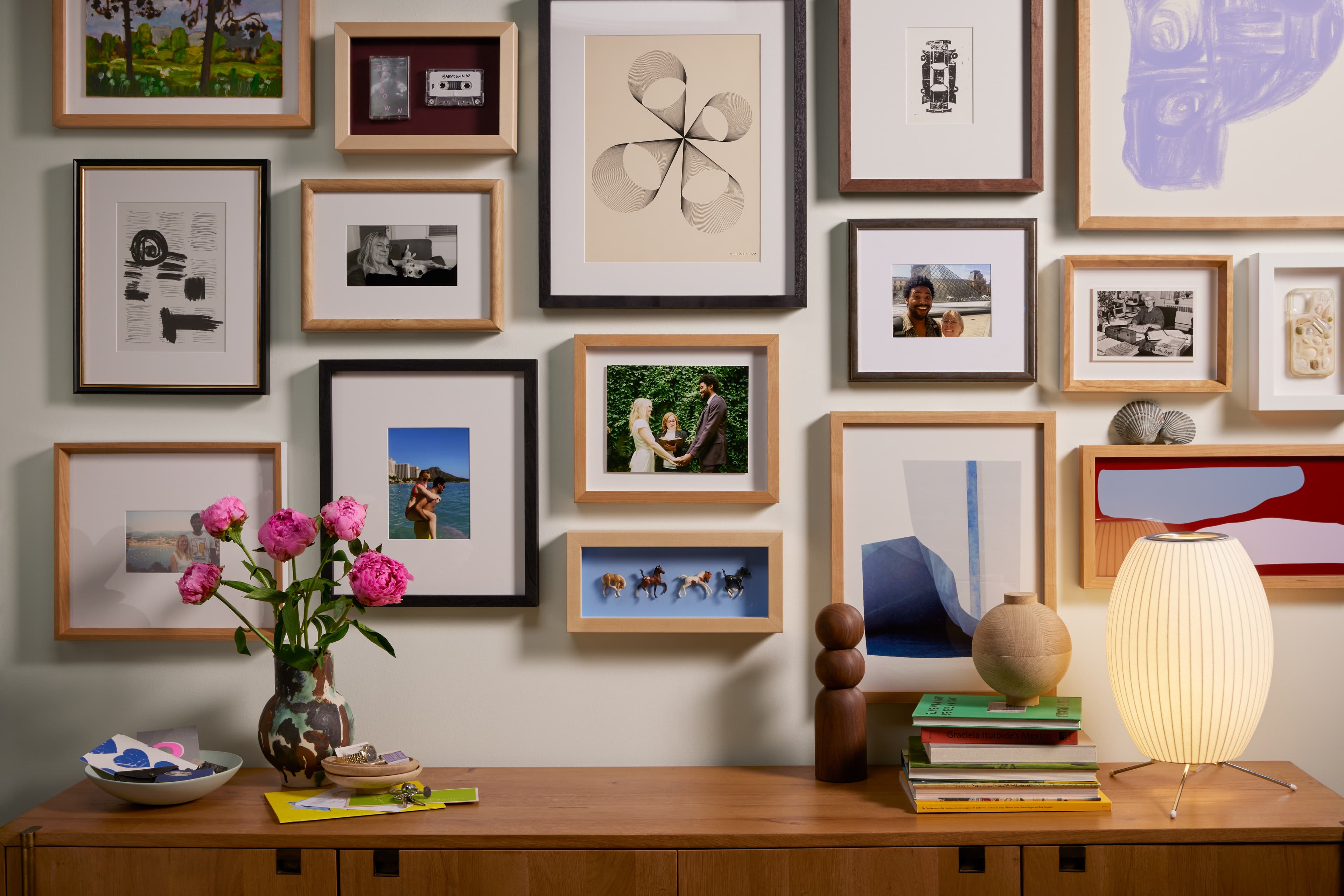 Guest post by Framebridge
How To Choose, Frame, And Hang Family Photos In Your Home
The hard part is behind you. You coaxed the kiddos to sit still. You kept the dog calm (mostly). The photographer got the shots, and now you've got a gallery full of beautiful images in your inbox. 
Two million custom frames later, we've mastered the art–pun intended–of framing family photos to work with any interior decor style and in any sized space.
Below are our hard-won tips for narrowing down your photos, framing them, and displaying them in your home.
Step One: Picking Photos to Frame
There's only one "must" here. For results worthy of your walls, you'll need high-resolution images.
Good news: all professional photographs (and almost all iPhone photos) can be printed up to 32' x 40." Want to go even bigger? Visit a Framebridge retail store to frame up to 40" x 60".
From the full gallery, mark your favorites. We recommend doing a second and even a third pass here. Sometimes you'll realize how much you love an image only after coming back to it after a few days.
Consider both how the photos work with each other and how they suit the space. Several candid moments printed in color can create a fun, dynamic gallery wall for a basement or playroom, while more formal black and white portraits work well in a foyer or up the stairs.
Step Two: Selecting Frame Styles
For a designer look, scale is key. The width of  the frame(s) should take up at least 60% of the width of the wall.
If your frames will be hung above a bed or couch, one large piece or a high-impact gallery wall is guaranteed to look great.
Tall space between windows? Don't miss The Classic Two Stack. Big empty wall? The Oversized Grid is simple but impactful. 
From two frames to 22, we have dozens of expertly-designed layouts that you can customize with your own photos in five minutes and have on the wall in 10 (yes, really) using the included hardware and life-sized hanging guide.
Important: pick frames that blend with your existing decor. Classic metallic styles like Newport and Georgetown complement traditional homes. For a more modern look, we recommend natural wood options like Walnut or Bleached Maple. When in doubt, opt for a clean and sleek white or black gallery frame that will look fresh for years to come.
Finally, contemplate an unsung hero of the custom framing world: the custom mat. An oversized or colored mat adds drama to a frame, while a linen mat adds texture and softness. A bottom-weighted or accent mat creates an unexpected and very editorial look.
Step Three: Hanging Frames at the "Just Right" Height
As it turns out, there is an answer to the million-dollar question: "how high should I hang a frame?"
Art experts and interior designers agree: the vertical center (the middle of the frame) should sit 57" above the floor. Why? That's eye-level for a person of average height (photos and art are meant to be looked at!).
Hanging above a couch, bed, or dresser? The bottom of your frames should sit 7-10" above the top of the furniture. 
Multiple frames of the same size? Space them 2" - 3" apart.
Regardless of your final selections, if you order with Framebridge, there's no need to haul out your toolbox or run to the store. All the nails and hanging hardware you need come in the box with your order.
Happy framing!
---
Shoott is an AAPI female-run photography startup operating in 60 cities across the US! A company by creatives for creatives, our business model strives to make professional portrait photography more accessible by improving the gig economy for freelance photographers! Want to know how our local, free session model works? Click here...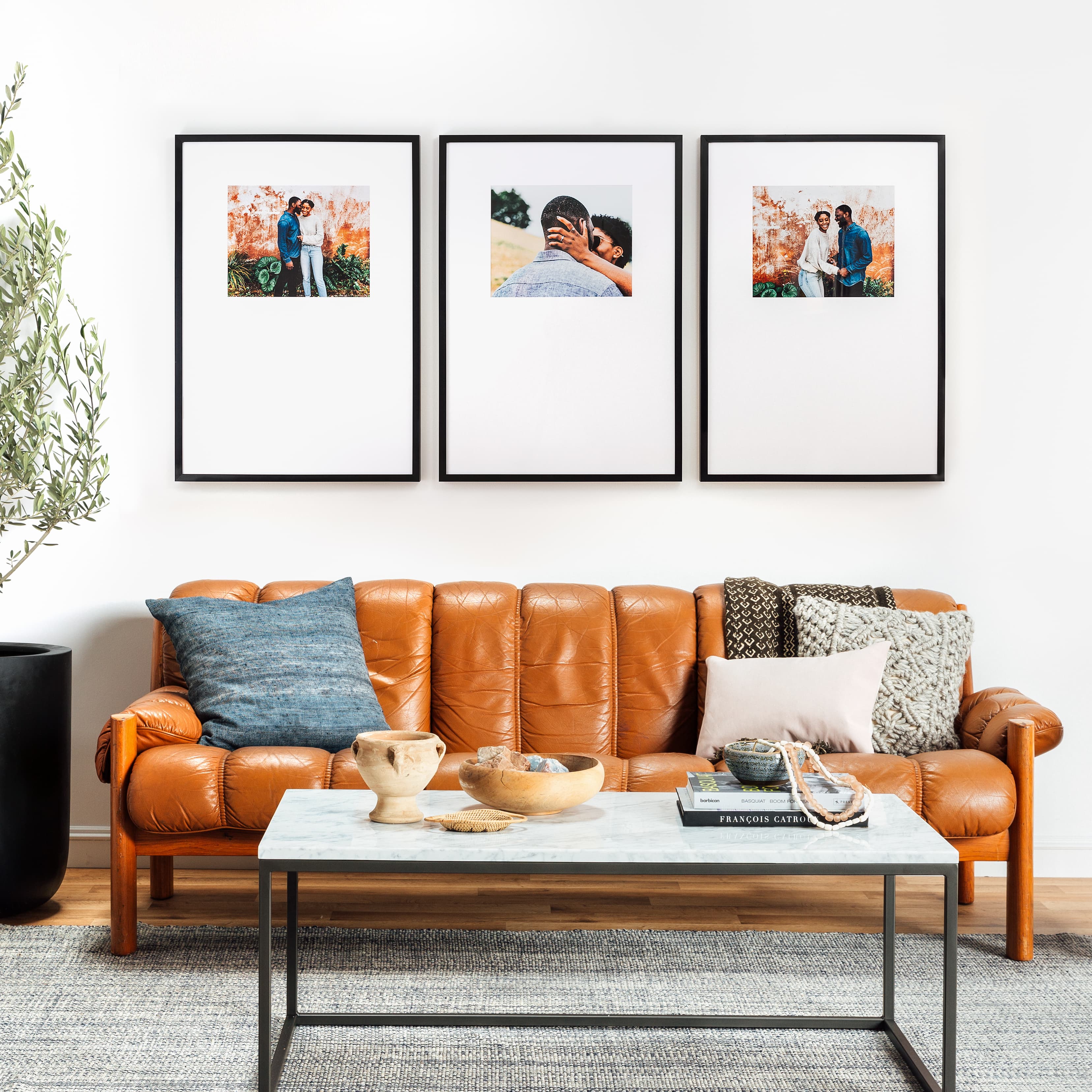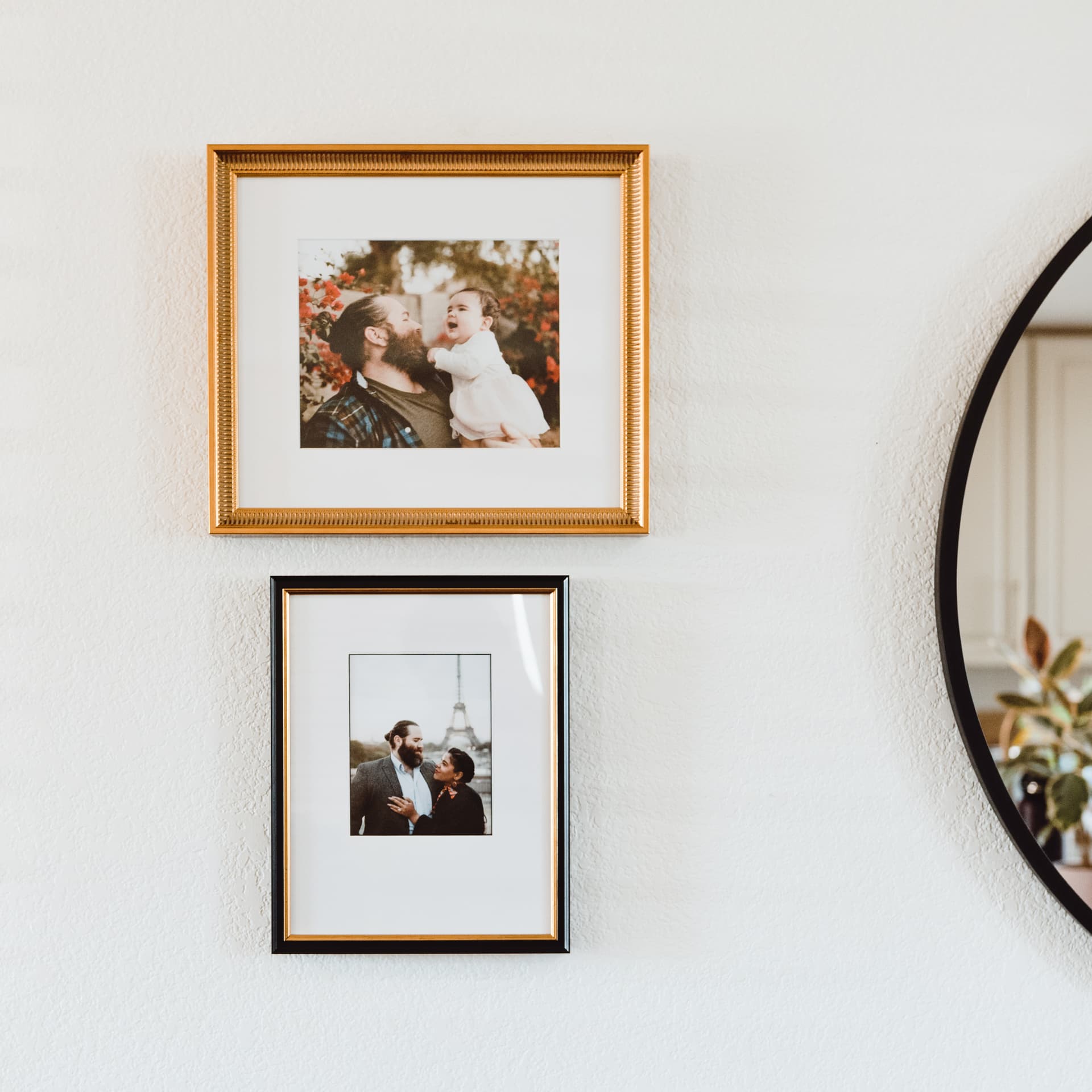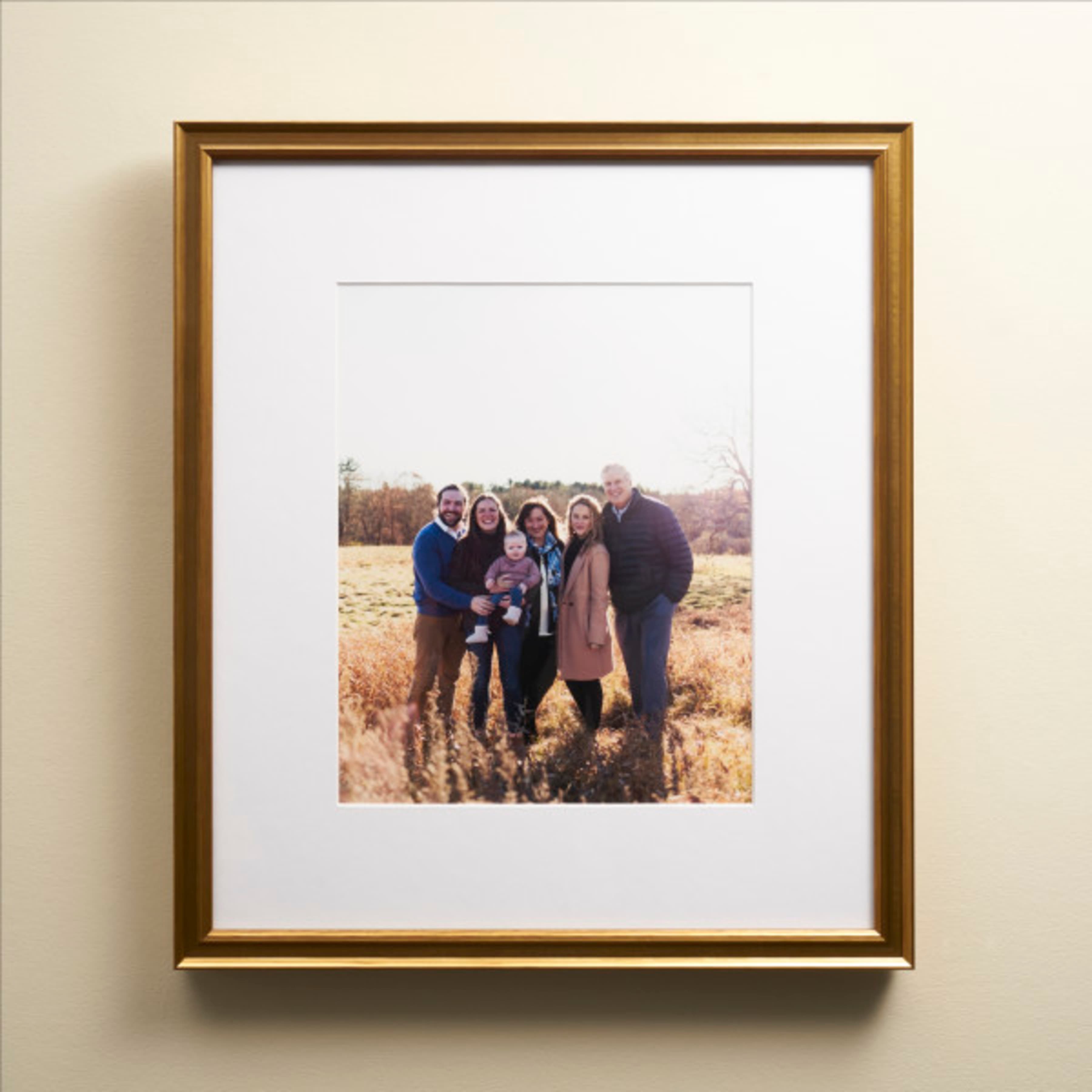 ---