Back to School photos - tips and tricks
How to document your child's formative years in photos!
The beginning of each school year is a great opportunity to chart your child's journey. Capturing "First Day Back" photos to share with friends and family has become a popular tradition among parents. Those photos are also a marker of the passage of time and an opportunity to see how much has changed year after year. 
While getting your Back to School shots should not be too time-consuming or stressful, the rules of good photography still apply! Here are some pro tips for getting the most out of your back-to-school pics: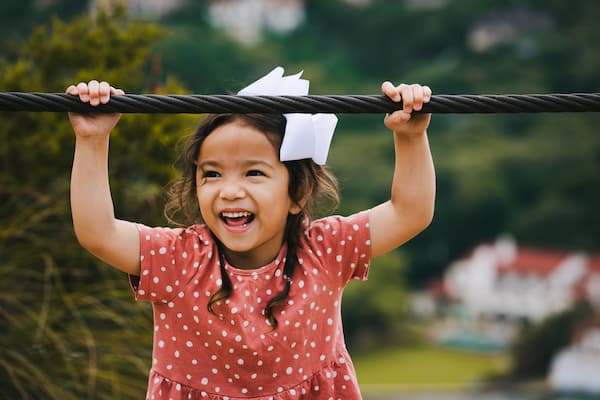 Don't leave it to the last minute!
We strongly encourage you to plan ahead. The first day of school is exciting and emotional - putting thought in ahead of time will allow you to be more present in the moment. Start thinking now about where your photos should be taken, who should be in them, what outfits they should be wearing etc. Then on the big day, allow yourself extra time in case there are last minute distractions or holdups (because, let's face it, there always are)!
Compose your shot
Be intentional about what kind of photo you will want to look back at in the future. Yes, of course you will treasure any photo of your children at this age, but a well thought out photograph can make all the difference. Key questions to ask yourself:
What background do I want to use?
Who should in the photo (eg. solos or a family shot)?
What should they be wearing?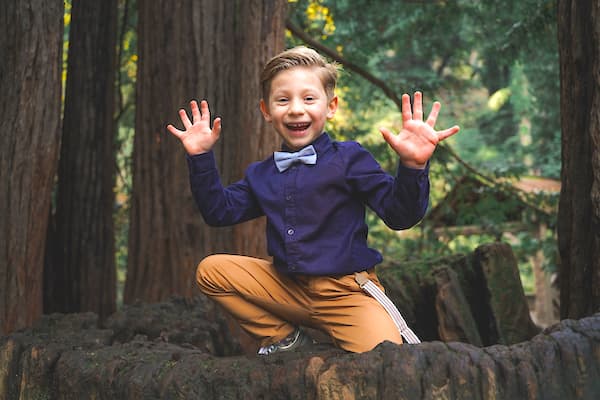 Backdrops
The classic Back to School photo features the kids standing outside the front door of the family home (ie. ready to leave for their first day of school). This is always a winner! Or you could go for a more dynamic action shot of them walking toward you along the sidewalk. If there's more than one child in the photo, get them to laugh and interact with each other for a nice candid moment!
Other ideas for school photoshoot backgrounds:
Playing in your backyard

Sitting on steps or a brick wall

At the bus stop
Pro tip: Where you set up your shots is totally up to you, but we would suggest taking your photos outdoors to utilize the available natural light.
Outfits
Back to School photo outfits should bring out the unique personality of your child, but their clothes should also signify that they are about to leave for school. If their school has a uniform, your job will be a little easier. Either way, you will likely want them to look a little smarter than on a regular day (eg. make sure their shoes are clean etc).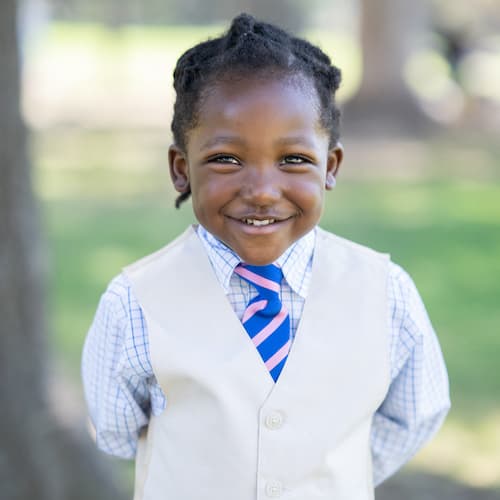 Props
To help tell the story, you may also want to use school-themed props! These can be objects the kids already have with them (a school bag or an exercise book, for example) or if you're feeling more adventurous - and have plenty of time - why not try setting up a little desk with books and an apple! 
Angles
If you're not sure about how to get the best photo, we recommend experimenting with the angles you are shooting from. Sure, a traditional straight-to-camera pic is totally fine, but you may find a surprising angle that tells a more interesting story. Don't be afraid to get it wrong - you can always try something else!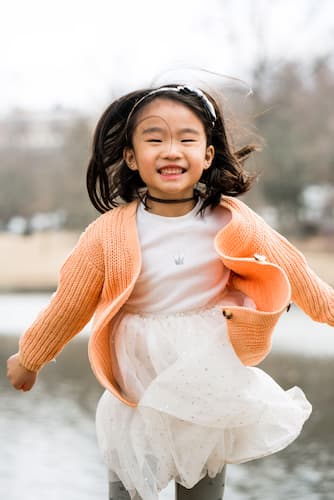 Get genuine smiles
I never used to be comfortable in front of the camera and I hate looking back at photos where I am forcing a fake smile. As the person behind the camera it is your job to help your subject (aka your child) feel more relaxed and to have fun in their Back to School photos. Think of things that you know will make them laugh and loosen up - their favorite joke or a funny memory ("remember that time Daddy fell in the duckpond!" etc). You could even have them act big fake laughs as these usually turn into real ones after a couple of tries!
Same again, next year?
A nice idea could be to recreate the same image every year on the first day of school - same place, same photo angle, similar outfit etc. Then, after your kids graduate, you will have a series of images clearly documenting their growth and change through their school years. You could even put these together in a photobook to give to them as a Graduation present (see print options below). 
Print and display your photos!
Once you have captured your perfect Back to School photo, how will you present it? Lots of people share these photos with their family and friends on social media - but there are also lots of easy options for printing and displaying your photos. 
You could print your Back to School photos on mugs, puzzles or fridge magnets, whatever you like! Or, if you're mindful of your carbon-footprint, companies like Paper Culture create beautiful (and eco-friendly) photobooks and cards that are very reasonably priced.
(Top tip: Shoott and Paper Culture have teamed up this year offering package deals with over 40% off! Learn more here.)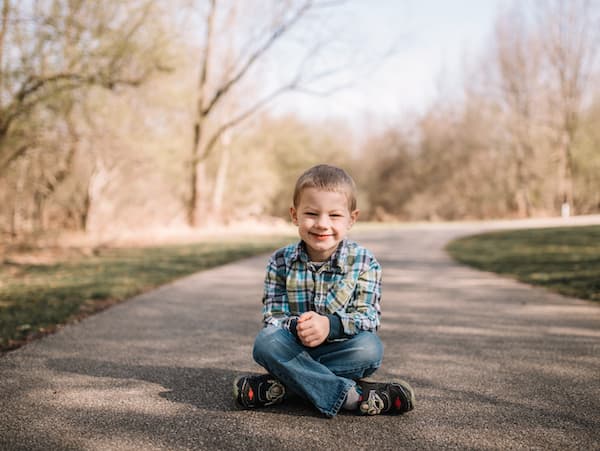 ---
Shoott is an AAPI female-run photography startup operating in 60 cities across the US! A company by creatives for creatives, our business model strives to make professional portrait photography more accessible by improving the gig economy for freelance photographers! Want to know how our local, free session model works? Click here...
---