Photoshoots for good: Celebrating my AAPI heritage
A message from Jennifer Tsay, Shoott Co-Founder + CEO
By Jennifer Tsay, Cofounder & CEO
Fri, May 13 2022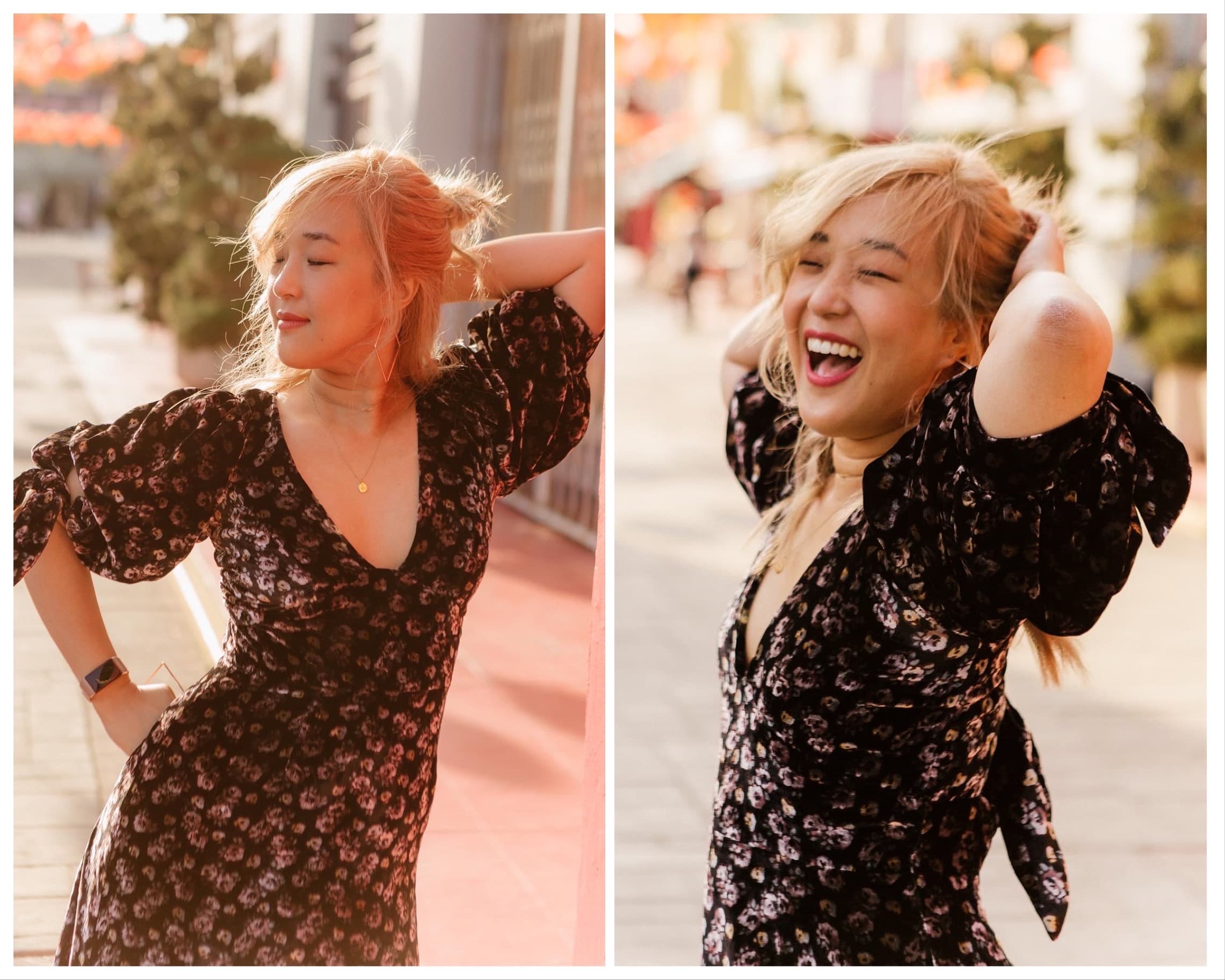 Philly Chinatown has a special place in my heart from all my formative years at PENN - I attended church and ate countless meals in the neighborhood with my dearest of friends; so when I was invited back to share about Shoott's AAPI Month special events with NBC Philadelphia, I totally jumped at the chance.
As the kid of Taiwanese immigrants, there were many times growing up where I tried to distance myself from being perceived as an "immigrant" given all the negative connotations that it had; but the reality was and still is: I often find so much comfort and home in these communities. Now, I love heading to AAPI neighborhoods whenever I can. I love having a space where I don't have to worry about being "othered." And I love all the amazing, authentic food I can enjoy while supporting immigrant-owned businesses.
As the co-founder and CEO of Shoott - a very lean startup (after 4 years, we're still only 11 full-time staff supporting operations in 60 cities), I now acutely feel for all the other small operations out there just trying to make ends meet. So for this AAPI month, when we realized we could use our business model to uplift different communities, we went all-in to make it happen. Who knows where we'll be in a few years (hopefully profitable with an international presence!)? But in the meantime, we're proud to spend our time building a business that not only provides a beautiful 5-star rated service, but also supports people in the communities around us.
Given ios 14.5 privacy updates, as a previously facebook-heavy advertiser, we're still experiencing a lot of challenges getting the word out about Shoott - so please consider booking one of these sessions or sharing about them with your network - we'd love to support the AAPI community and raise as much money for stopaapihate.org as we can!!!
 A special thank you to our PR team, the AAPI-female founded Avant Collective for helping us get the word out and to Karen Hua from NBC Philadelphia for her lovely reporting.
---